Welcome to The Crumb Stash!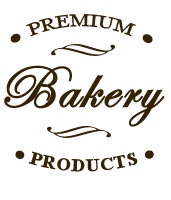 I created this page after folks started asking me for my dog treat recipes. I began making homemade dog treats in early 2012 in an effort to avoid dog treats high in artificial preservatives…which may have been a contributing factor in my dog's seizure problem.
With the recent recalls on dog treats, particularly chicken jerky and now sweet potato treats, making homemade treats and jerky is a safer option. Sure it's more work for you, but your dogs won't suffer for it! Plus, it's actually cheaper for you to make your own dog treats!
While I have made many of the recipes on this site at least once, I generally make the
Peanut Butter and Oatmeal Biscuits
and the
Peanut Butter Yogurt Treats
as those tend to be the easiest to make and I almost always have the ingredients on hand...plus my dogs really like them!
The recipes found on this site have been gathered from various websites and cookbooks. Please keep in mind that baking times, freezing times and dehydrating times may vary! So ALWAYS keep a close eye on what you are baking to figure out the correct baking time for you (baking time will also depend on the thickness of the biscuits). I will try to update the recipes with photos the next time I make each one.
For information on the equipment you may need to make your own homemade dog treats, see the
Equipment Page
.
---
---
---

Disclaimer

I am not a veterinarian. Or a dog expert. Or even a dog food safety expert. I am just someone who likes to make homemade dog treats to avoid the store bought treats that have been linked to serious illnesses and death. I can not say that these treats are safe for every dog, nor can I rule out the possibility of a particular food intolerance or allergy in certain dogs. I can not be held liable. Ask the advice of your local veterinarian before feeding your dog homemade food and treats.


---

Toxic Foods

There are certain foods that you should never feed your dog under any circumstance. While individual cases will vary based on breed, size and weight, and other factors – in general this list of foods applies to all dogs.

---

Alcoholic beverages
Apple seeds
Apricot pits
Avocados
Cherry pits
Candy (containing the sweetener Xylitol)
Chocolate
Coffee (grounds, beans, chocolate covered espresso beans)
Grapes
Hops (used in home beer brewing)
Macadamia nuts
Moldy foods


Mushroom plants
Mustard seeds
Onions and onion powder
Peach pits
Potato leaves and stems (green parts)
Raisins
Rhubarb leaves
Salt
Tea (caffeine)
Tomato leaves and stems (green parts)
Walnuts
Xylitol
Yeast dough